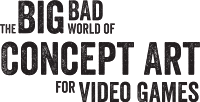 ABOUT BBWCA
The idea of becoming a professional artist can be an overwhelming and daunting task for anyone, especially aspiring artists who are just starting out. With the ever expanding marketplace of concept art resources and services available, it can also be difficult to determine which ones are good, and worth the time and money.  
Our solution:
As artists ourselves we understand that finding the right advice and guidance is crucial, so we scour the internet and only promote the best material based on their quality and resource it provides for artists. By cutting through the clutter, we aim to present the most insightful and honest options first so you can quickly get the information you need and get back to your art.
The BBWCA team is comprised of industry professionals, teachers, and students who all volunteer their time on this project. Evaluating resources from different skill levels and different points of view makes our critical analysis of current resources even more stringent.
MEET THE TEAM
We enjoy what we do and love working to make the Big Bad World of Concept Art a place for learning and inspiring young talent.
If you would like to be a part of our artist network and join us in educating others, please send an email to me@eliottlillyart.com
Eliott Lilly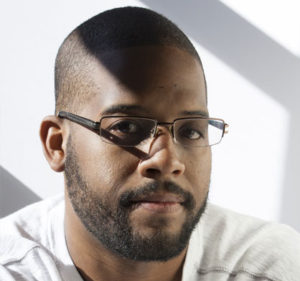 Eliott Lilly is a highly sought-after concept artist who has almost a decade of experience in the video game industry. He has worked for various game studios such as id Software, Treyarch, and Activision, and he has contributed to several popular video game franchises including F.E.A.R., Rage, Doom, and Call of Duty. Also an educator, Lilly holds an MFA in Illustration and currently teaches introductory concept art classes to college students. When not working for clients, or  on personal projects, Lilly spends his time with his wife Kimberley, and his three legged dog, Tripod.
"When I was studying in school to be an artist, I was desperate to get as much information and guidance about concept art as I could and I fumbled a lot along the way. Looking back, (ten years later and as a professional artist), I wrote An Insider's Guide For Student's to thoroughly educate anyone who is on a similar path, so they can learn from my successes, and aren't doomed to repeat the same mistakes. This website supports that books and continues the discussion of art and art education."
---
If you would like to invite Eliott Lilly to speak at an event or classroom setting, feel free to get in touch!
Contact Information: eliott@eliottlillyart.com
Portfolio:http://eliottlillyart.com
Hector Ruiz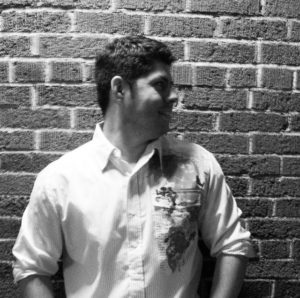 Hector Ruiz became an instructor after receiving his MFA from The University of Texas at Dallas. He currently teaches drawing, digital arts, and animation at the Arts and Technology Institute, but has taught students at every level, from elementary to college and beyond.  Ruiz is currently a freelance illustrator, but is looking to transition to concept art in the near future and is studying under Lilly while pursuing his goals. He lives happily with his wife Jackie and two dachshunds, Rocky and Lucy.
"My passion for concept art has led me to find numerous resources  and ways to improve overtime. These resources have also helped me share the knowledge I've gathered with young students and aspiring concept artists. The sharing of knowledge and right skills is what makes better artists after all."
Jessica Mitchell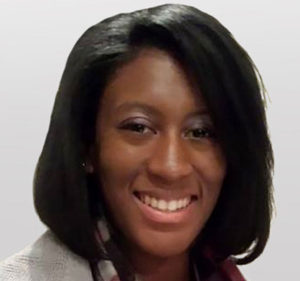 Jessica Mitchell is mixed media artist currently living in the Dallas/Fort Worth area. She received her Bachelor of Fine Arts in Fashion Design from the University of North Texas, and has participated in several art and fashion design competitions throughout the DFW area. After receiving her Bachelor's, she has pursued training in digital media and video game design with an emphasis in Conceptual game design.
"My work explores the personal story created between the viewer and the art work. All of the work I create has a specific narrative that inspires various elements in each art piece. I love to create characters or scenes that have personality and attitude. I can find inspiration anywhere, whether it be visual or a story that catches my attention. I love putting my own spin on things and many of my works are inspired by a hodge-podge of ideas. Though I am a traditional artist at heart, I am inspired by contemporary art and constantly research new art mediums and technology to inspire my next idea."
Colby Comrie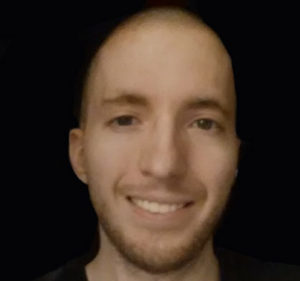 As a student of art, Colby Comrie can always be found designing characters, creatures, and anything sci-fi in his sketchbook. After attending an intro to Photoshop at Richland college, Colby decided to turned his focus towards concept art. Currently, Colby has plans to pursue his art full time outside of Texas. Outside of art, Colby is an avid reader and enjoys long walks on the beach with his two dogs, Sasquatch and Honey.
"I want to thank the ground for holding me up. I wouldn't be where I am with my art without it."