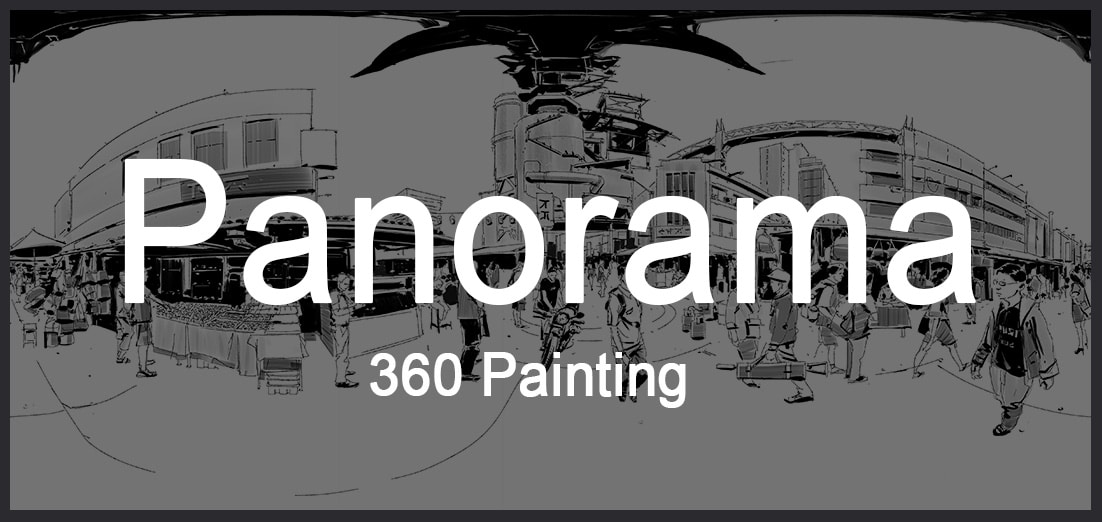 Senior concept artist, Jama Juarabaev, shows you how to create a 360 panorama painting.
Jama Juarabaev is a senior concept artist at Industrial Light and Magic, located in London. His extensive use of 360 panorama paintings along with his Gumroad tutorials, have made him an authority on the subject using 2D and 3D techniques.
With the popularity of 360 paintings, ArtStation caught up with Jama and created a way to upload these paintings into an artist's personal gallery. ArtStation also teamed up with Jama in order to create this short tutorial on how to create and upload a 360 panoramic painting. Don't forget to also look at Jama's Gumroad page for more tutorials on 360 panoramic painting. Check it out by clicking on the link below. Enjoy!
360 Pano Painting Tutorial with Jama Jurabaev
---
Want to help us grow our resources section? If a resource has helped you greatly please e-mail it to me or any suggestions 
to: me@eliottlillyart.com. I will be keeping this list updated as I discover new entries. Thank you--