Question submitted by  Jeff V.
I HAVE JUST RECENTLY GOTTEN A JOB IN THE VIDEO GAME INDUSTRY AS A QA TESTER. SO FAR IT'S BEEN AN EXCITING EXPERIENCE AND I WAS PLACED ON A AAA TITLE FOR MY FIRST TESTING PROJECT EVER. PRETTY COOL, BUT THIS IS NOT WHAT I HAD PLANNED FOR MY POST-COLLEGE JOB. I WAS JUST CURIOUS IF YOU HAD ANY ADVICE ON WHAT STEPS AN ARTIST CAN TAKE TO TRANSITION FROM A QA TESTER TO CONCEPT ARTIST WITHIN THE VIDEO GAME INDUSTRY?  I BELIEVE I HAVE AN AWESOME OPPORTUNITY PLACED IN FRONT OF ME AND I'D LIKE TO TAKE ADVANTAGE OF HAVING A FOOT IN THE DOOR.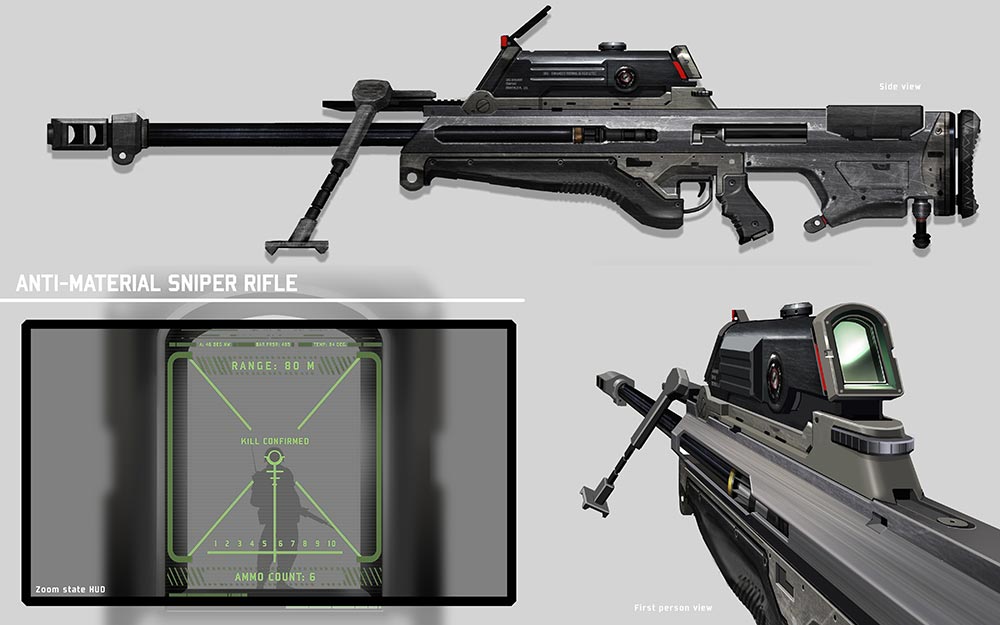 ---
Hey Jeff; You are in a very unique position where you can interact with professionals in your field of interest.  If you wanted to transition from a QA Tester to Concept artist, then I would suggest you do the following:
First: get to know the concept artists on the team.  
On your own time, you should do some research on each concept artist who works at the studio
Look up their portfolios, familiarize yourself with their artwork/ style/ interest's, etc
Find out their education background, etc.
Find out their job history
Second: Interview them (In a casual and friendly way)
Take them out to lunch and pick their brain (one, or all of them… and YES, you have to pay for it.  Consider it an investment in your future).  Now that you are knowledgeable of who they are, you can be sure to ask them the RIGHT questions.
In addition to your own, be sure to ask these questions:
"If I  wanted to do what you do, what do I need in my portfolio?"
If they have worked at a studio you want to work at, then ask: "What will my portfolio need to have in it to be attractive to a particular studio?"
Finally: Explain your situation
Bring examples of your work to the lunch so you can show it to them. During your conversation with them, explain your desires and goals, and then ask for their advice and feedback. Be sure to ask:
"If you were in my predicament, what would you do?"
"What is the first thing you think I should do next?"
Ask if you can show them your work from time to time.
The point of all this is to establish a report with these artists who will hopefully be willing to nurture your ambitions.  If they are willing to look at your work, offer advice, or do paint-overs on your work, etc, then that will be a huuuge learning experience for you. Even standing behind them and watching them paint, will help in your learning process. Get creative here and don't take "No" for an answer.  Even if u have to buy them lunch every day for a month, it will be worth it in the long run.
Then go home and practice, practice, practice, practice! The goal is to build a new body of work that reflects your interests and aspirations. The more time you put into this goal the sooner you can start realizing your dream of becoming a professional concept artist.
If I were that artist who you interviewed, I would advise you to do the following to transition from a QA Tester to Concept artist:
First: Do your research and make sure that you want to dedicate yourself to this career path.   There are other options in video game art besides concept art that you may want to explore.  You can be a 3D modeler, world/ environment builder, prop artist,  designer,  etc. Look these careers up if you are not familiar with them.
Once you are certain that this you are on the right path, you will need to figure out your areas of interest (characters?)  and your long term plans  (what kind of studios you want to work for, projects you want to work on, etc.) Establish a goal. Say to yourself something like: "I want to become a senior character concept artist working at Blizzard studios on games like Warcraft."  Then, let that dream job be the target that you aspire to.
With a clear goal in mind, you will have a tangible target to aim for. You can then begin steering your new body of work in that direction. You have a very nice illustration portfolio, but not a video game portfolio.   You will need to have images in there that look like they belong to a video game that (in this example) Blizzard would find appealing.  The goal here is to market your skill set to a company that needs your skills.
Its time to level up.
I would purchase tutorials, instructional videos, etc. to see how the professionals make concept art. If you are up fro going back to school, then I would consider taking some online classes as well.  Checkout the recommended resources page for your options.
If you keep at it, over several months, you will improve.  And when your work shows that your are ready to do this professionally, hopefully you will be bale to capitalize on your relationships with the artists on your team and ask them to put in a good word for you.  With a bit of luck you might get the next concept art job opening at that studio.
---
If anyone has their own questions, please feel free to send an email to me@eliottlillyart.com, and I will do my best to answer them. Thanks.
—