Question and Art Submitted by: Evan Fein
HOW CAN SOMEONE WHO LOVES DRAWING, BUT WHO DOESN'T HAVE ANY VIDEO GAME DESIGN PROJECTS IN THEIR PORTFOLIO, CONVINCINGLY SHOW THEY HAVE THE SKILLS TO WORK IN THE FIELD? CURRENTLY, I HAVE HUNDREDS OF PAGES OF CAR AND VEHICLE DESIGNS IN MY SKETCHBOOKS, BUT 95% OF THEM DON'T MAKE IT PAST THE DRAWING PHASE.  DO I NEED TO  WORK ON A PERSONAL PROJECT, DESIGNING A COHESIVE WORLD WITH CHARACTERS, ENVIRONMENTS, AND VEHICLES IN GREAT DETAIL? OR WOULD MY TIME BE BETTER SPENT DESIGNING A WIDE RANGE OF DIFFERENT CONCEPTS, BUT NOT GOING INTO MUCH DETAIL WITH EACH ONE?
The good news is that you don't have to have "concept art work" to get a job in the concept art industry.  You only need to have a passion for drawing, and an ability to problem solve and communicate.  To show that you have the skills to deliver the work studios will demand, you simply need a portfolio.  And in your case, its sounds like you should build your portfolio around vehicles.  When building your portfolio it doesn't matter whether you make a series of images in a personal project that are strung together in a loose narrative, or a bunch of random images.  What DOES matter is that whatever you draw, you knock it out of the park.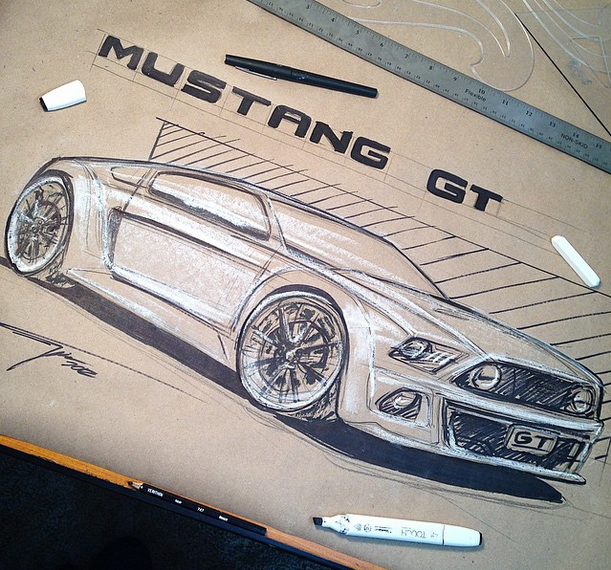 You can "knock it out of the park" in 2 ways: with quality of your designs (how "cool" it is, how believable, creditable, etc) and how well you execute your idea (how well you can convey that idea, the attention to details, etc).  So. Here's what your portfolio should do to demonstrate the quality of your designs.
Each image should vary from the next, with each vehicle varying in shape, form and design. (Don't draw the same vehicle over and over)
Have a few examples of real world, modern, retro cars/ vehicles (to show you know your stuff)
Showcase your own vehicle creation abilities, futuristic vehicles, etc. (To establish that you can apply common design principles to any vehicle)
Demonstrate your ability to design vehicles with an intended purpose ie: civilian transport, race car, etc. (To show that you can adapt your thinking to whatever a studio may need)
Here's what your portfolio should do to demonstrate that you can execute on your ideas.
Display cars by themselves against a neutral or simple background
Display motion action shots (driving, jumping cliffs, crashing, etc– Basically, anything you see cars do in video games).
Have a variety of images that showcase your process.  (It's good to include a few sketches, but with the bar on visuals so high, you really want to show that you can finish a design and take it to the polish level.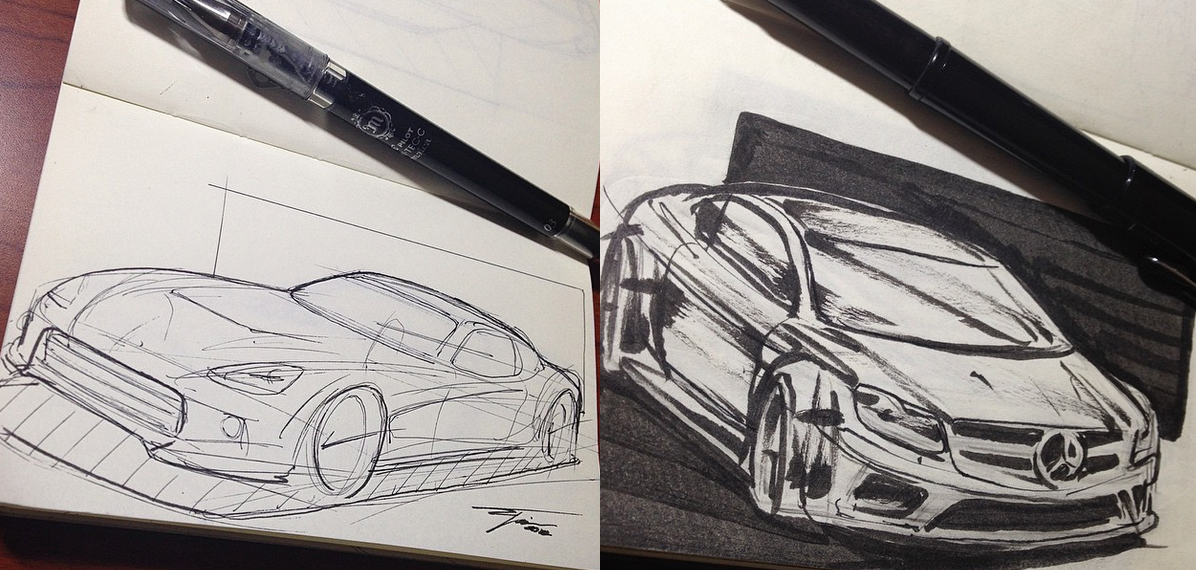 Because it's very expensive for game studios to acquire the licensing rights to use real world cars, a person who can concept these vehicles will be in high demand for studios that need that sort of thing.  If you can find those studios, you will be set. (Checkout EA or Rock star – they always need cars)
Here are some vehicle artists who do it really (really) well.  I hope their artwork inspires you and gives you an idea of where the "bar" is at.
Daniel simon has masterful sleek and sexy vehicle designs. http://danielsimon.com/cosmic-motors-vehicles/
Khyzyl Saleem takes car customization to the extreme.  https://www.artstation.com/artist/khyzylsaleem
Alexey Pyatov focuses heavily on military vehicle design.   https://www.artstation.com/artist/karanak
IF YOU HAVE QUESTIONS YOU WOULD LIKE ANSWERED, SEND AN EMAIL TO ME@ELIOTTLILLYART.COM