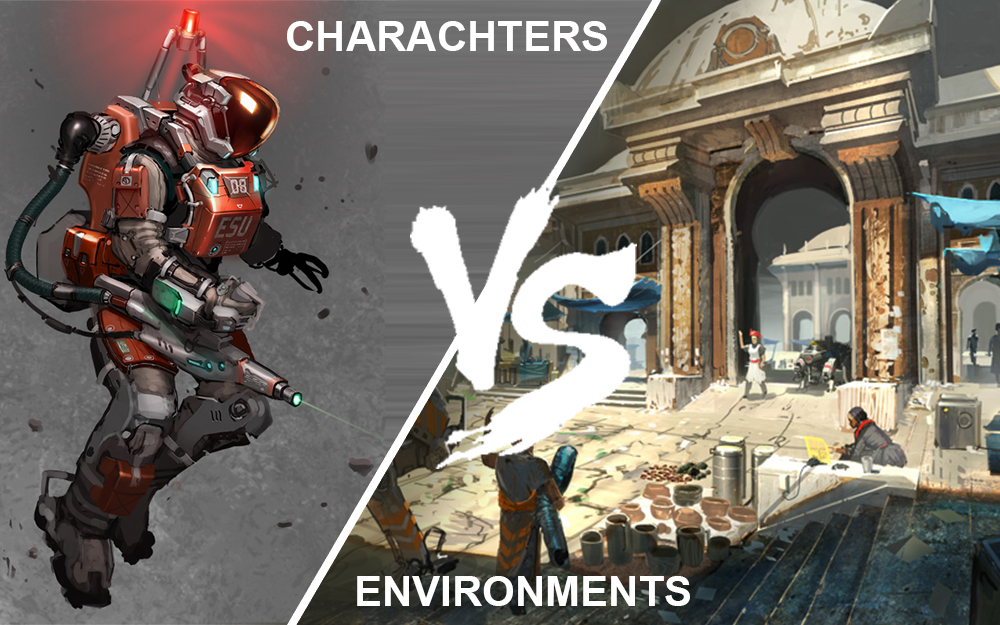 ---
FIRST OF ALL I WOULD LIKE TO GIVE YOU A SPECIAL THANKS FOR THE GREAT ARTICLE ON ART STATION:
10 THINGS TO DO BEFORE YOU APPLY FOR A CONCEPT ART JOB
I REALLY ENJOYED IT AND FOUND IT VERY USEFUL. MY NAME IS HASAN SALAMAH AND I LIVE IN KUWAIT.  I JUST STARTED STUDYING 3D STUDIO MAX ON MY OWN SINCE THERE ARE VERY FEW 3D SCHOOLS/ INSTITUTES WHO TEACH 3D MAX HERE. I STARTED BY DESIGNING SIMPLE CHARACTERS BECAUSE I ENJOYED IT, BUT WHAT I WANT TO ASK YOU IS: HOW CAN I DISCOVER WHAT I NEED TO STUDY IN 3D MAX? ALSO, WHAT SHOULD I STUDY IN 3D MODELING? CHARACTER OR ENVIRONMENT DESIGN OR … ETC?
THANKS.
---
Hey Hasan, I am glad you liked the article on ArtStation.
If you are having a hard time finding a school in Kuwait that specializes in 3D modeling, then you will have to go elsewhere to learn.  While schooling can be extremely beneficial, a lot of the same information can be found online at various websites for free. Luckily the internet is your friend.  Head over to my Resources Page and check out the "Schools" and "Tutorial" sections; they should get you pointed in the right direction.  Just remember: self studying can be a great way to learn, but you need to remain diligent and focused in your studies, otherwise you may end up "plateauing" artistically.
While I think you should practice and learn as much as you can in all areas of 3D modeling, at some point, you will need to focus your portfolio to land a job in this industry. The good news is that you are already asking yourself the right questions such as: "What do I want to specialize in- hard surface modeling or characters?"  
E

veryone gravitates towards character design naturally, but the reality is that there are fewer jobs available for 3D character modelers than there are for environment modelers.
That is because in any game or movie, there may only be a handful of characters on screen, but may be 3 times more environments. That means that studios have a greater need for environment artists than character artists. As such the competition for these few character jobs is extremely high and unless your modeling skills are amazing, then you likely wont get the job. Therefore, you may want to start building your environment and props portfolio.
For a more in depth look, I suggest you check out:The Big Bad World of Concept Art For Video Games; An Insiders Guide For Students It is a guide book for students just like you and answers ALL of your questions and more. It is written for concept artists, but every word in the book holds true and is relevant for anyone who wants to be a 3d artist. Chapter 1 is an overview and describes what its like to work in the industry.  Chapter 2 discusses which schools you should attend, what you should be studying and how to make the most of your education.  Chapter 3 talks about the things you should be learning outside of school to cultivate your talents, and Chapter 4 discusses how to build a portfolio to get the job you want in the industry. Chapter 5 offers words of wisdom and insight from some of the leading concept artists in the industry. There's even a recommended resources chapter in the back of the book to get you started.
I hope that helps.