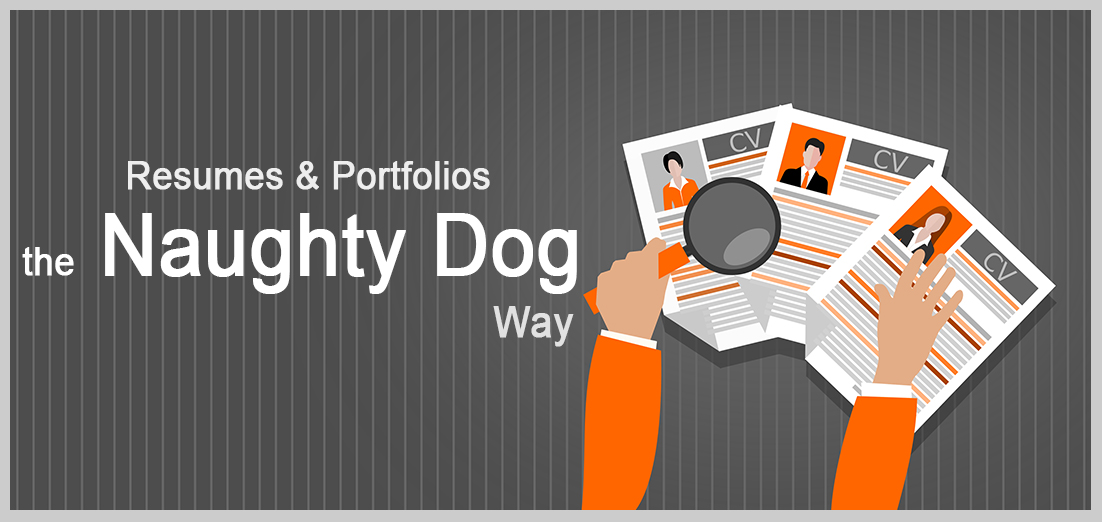 Here's a recruiting guide for applying to Naughty Dog studios.
For so many applicants, it is hard to find the right ins and outs that will grant you an interview with your favorite studio. In the case of Naughty Dog, the recruiting team has been nice enough to list and guide you with the right tools you'll need to impress and have a more successful attempt when applying to their studio.
These guidelines will take you through how to tailor your portfolio as well as your resume. The best part is that you can use this information when applying to other AAA studios (if Naughty Dog isn't what you're looking for). We hope you enjoy this valuable information and feel free to comment below if you've had any experience with Naughty Dog or other studios that can be shared with the rest of the community.
Click on the link below:
Resumes & Portfolios: The Naughty Dog Way
---
Want to help us grow our resources section? If a resource has helped you greatly please e-mail it to me or any suggestions 
to: me@eliottlillyart.com. I will be keeping this list updated as I discover new entries. Thank you--