Neil Blevins is a veteran concept artist and illustrator with 17 years of experience working in the video game and entertainment industry.
Check out his Portfolio
Be on the lookout for Neil's upcoming book: "The Story Of Inc" coming out this summer, http://thestoryofinc.blogspot.com/ http://www.facebook.com/thestoryofinc
Neils Blevins's current portfolio examples: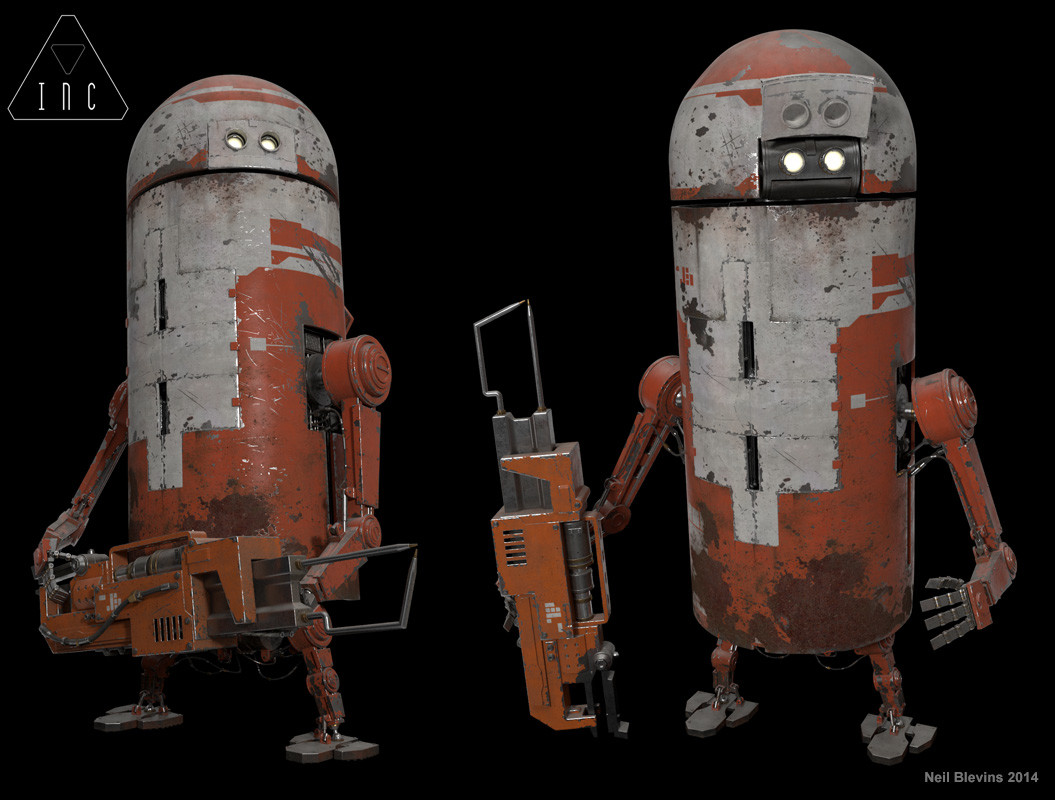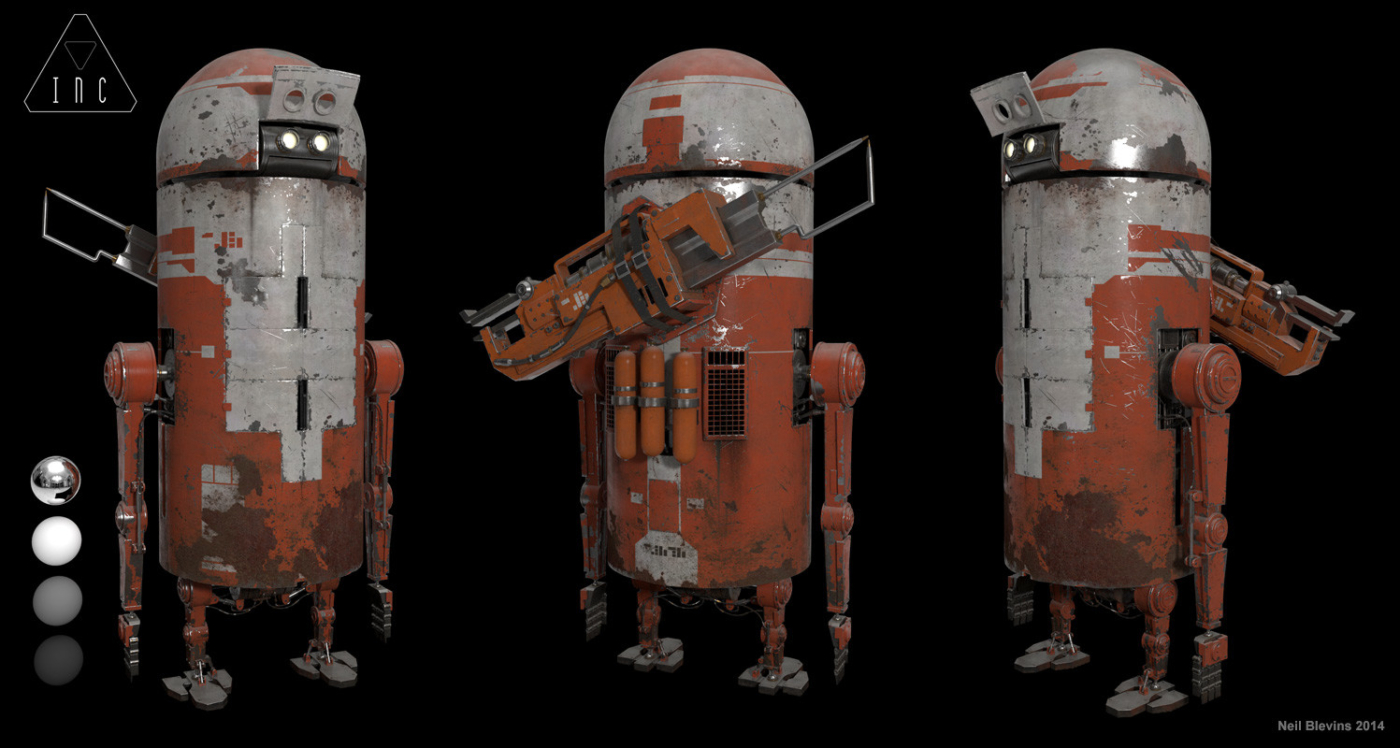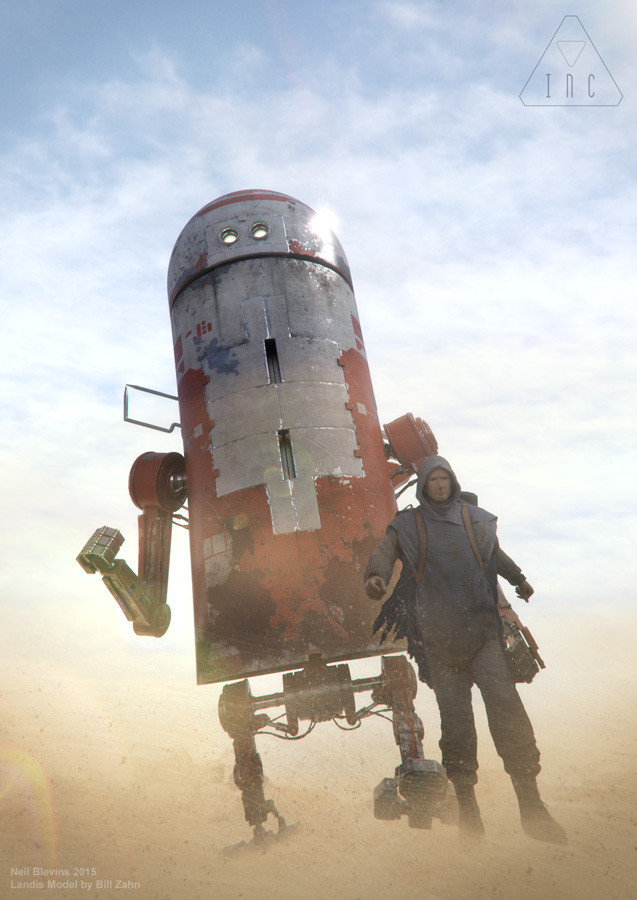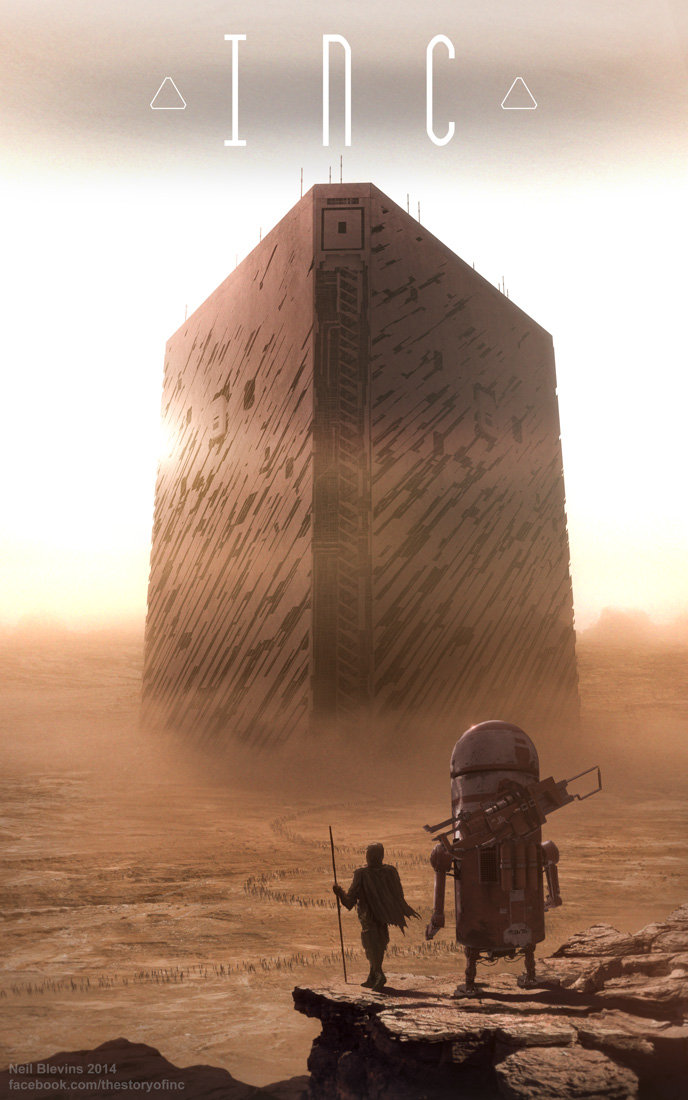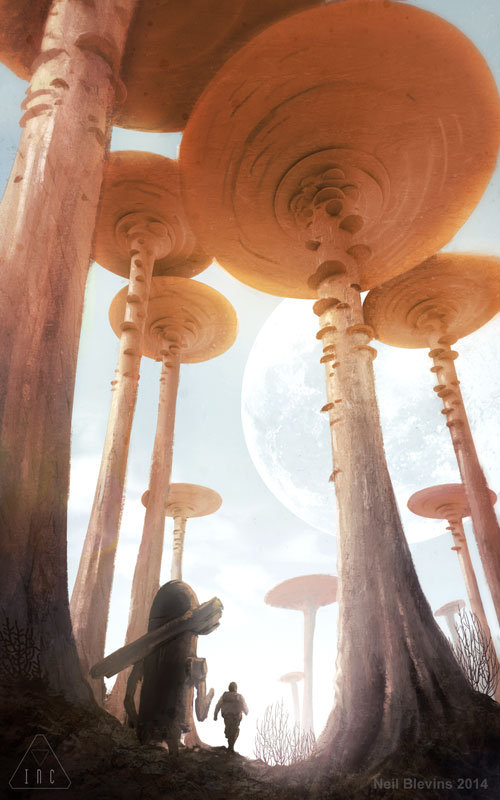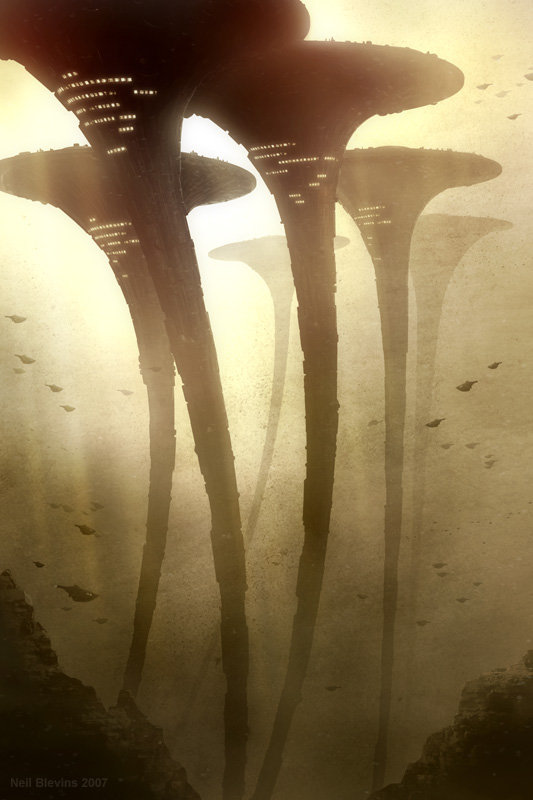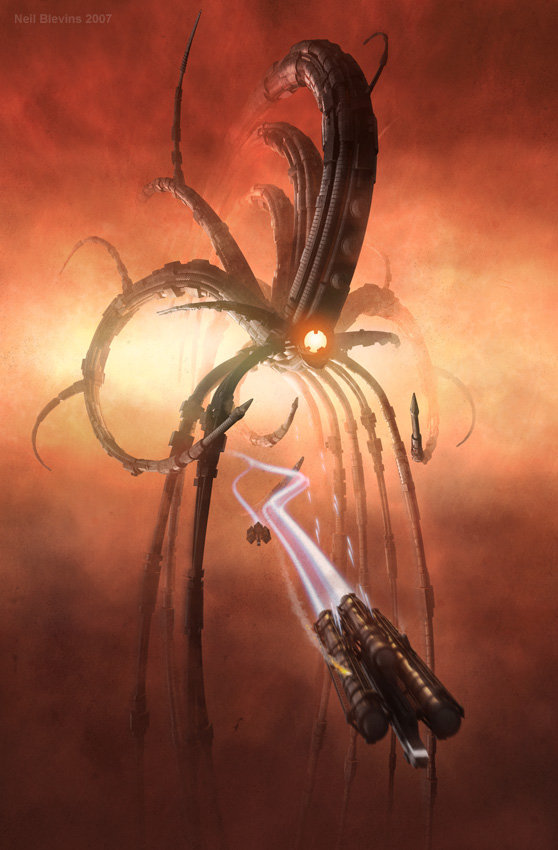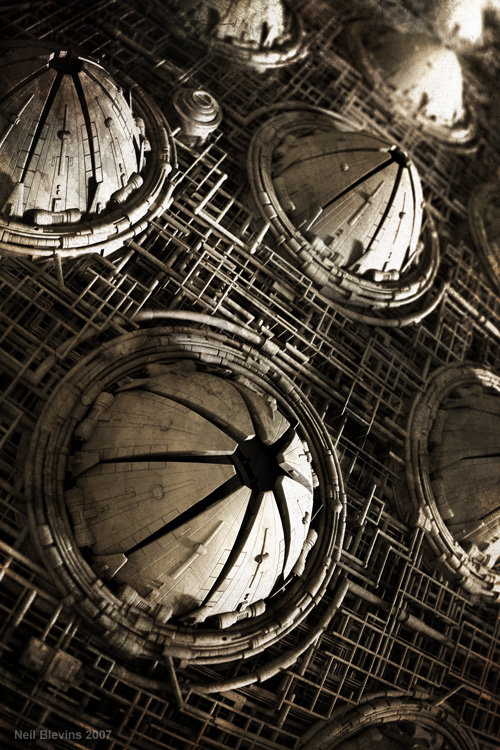 WHAT'S THE MOST IMPORTANT PIECE(S) OF ADVICE YOU CAN OFFER STUDENTS THAT YOU WISH THEY HAD TOLD YOU IN ART SCHOOL?

99% of the job is working well with others. No matter how talented you are, working well with others will get you more work and get your kept on. I wish art schools taught more about the business of art, I see a lot of new artists coming out of schools and they never learned much about the business stuff. For example, there's so many schools preparing kids for jobs in the vfx industry, when the vfx industry is in horrible trouble right now, with tax subsidies, long hours, moving ever few months to find new work. Students need to be prepared for these realities. Also, some basic life things, like putting money away for when you're older, making sure you have health insurance and stay healthy, what sorts of jobs are best for you if you plan on one day having a significant other and/or kids.
I found art school teaches you a lot about art, which is really important of course, but misses the mark on teaching you all the other stuff you really need to know to have a successful career.
ARE YOU AS SUCCESSFUL AS YOU THOUGHT YOU WOULD BE AT THIS STAGE IN YOUR LIFE? ASSUMING THAT THERE ARE NO SPACE-TIME PARADOX'S INVOLVED… IF YOU COULD GO BACK IN TIME 10 YEARS (KNOWING WHAT YOU KNOW NOW), WHAT WOULD YOU TELL YOUR YOUNGER SELF TO DO DIFFERENTLY IN YOUR CAREER AS AN ARTIST?
I am pretty happy with my current place in life, I have been very lucky. Of course, no matter how well things are going there's things that could be better But things could have gone very wrong in so many ways. If I could go back a little earlier than 10 years, I probably would have told my younger self to push my drawing more. I had reached a certain point in my traditional drawing when I started dabbling on the computer, and then got completely sucked in. While that eventually got me to where I am today, I sort of let my core drawing skills atrophy. While you don't need to draw well necessarily to have a strong visual eye, I have found at times having better drawings would help in the idea communication process. So I'd recommend to myself to draw more, even while playing with digital tools.
AS AN ARTIST, WHAT DOES "SUCCESS" MEAN TO YOU?
I saw a great documentary not long ago called "making it", which is about artists trying to make a living from their art. One thing that was evident is success means a lot of different things to different people.
To me, success means getting to work with really cool people making artwork that interests me. It means being able to support my family. It means having the time to do both collaborative and personal art.

The three things I think that help lead to success are
1) Work hard. No amount of talent will replace this. This goes hand in hand with loving what you do. If you love making art, then the hard work won't seem hard. If you have a lot of trouble motivating yourself to work hard at your art, maybe art isn't your true passion. But everyone gets in a funk now and again, and if you do, take a quick break, then get back to working hard.
2) Work well with others. A big portion of your job will be working with other people, whether that be in a staff position on site, or taking criticism from a client. You will only get called back if you play well with others.
3) Life / work balance. If you do nothing but work, not only will your body eventually give up, but you aren't refreshing your brain with new experiences that you can use to inspire your artwork. Travel, relax, do non art related hobbies, spend time with your family, read books, its good for you and will help your artwork out as well.