DAN LUVISI IS A DIGITAL CONCEPT ARTIST WORKING IN THE FILM, VIDEO GAME AND COMIC BOOK INDUSTRY

.
While still in high school, LuVisi was hired by German Acony Games, prompting him to decide against college and instead, immediately follow his obvious calling. He has since created a name for himself and is known for his extremely versatile style. Besides concept illustrations, LuVisi has become an expert in character and costume design, matte painting, storyboards, posters & packaging design and generally welcomes new challenges within his field.
Website: www.danluvisiart.com
Number of years in industry: 12. Currently freelancing and developing his own Intellectual Property.

Shipped titles/ Projects: 

LMS: Killbook of a Bounty Hunter

, 

Your Highness

, They Came From Upstairs, 
DC Comics - Secret Six, Nemesis  
Clients list also includes: Hasbro, Ignition Interactive, and  Microsoft
Educational background: Self taught (never attended college).
Check out his book:  

Last Man Standing: Killbook of a Bounty hunter

.  It's LEGENDARY!
Follow him on social media: Instagram: DanLuvisiArt  -  Facebook: DanLuVisiArt


Current portfolio examples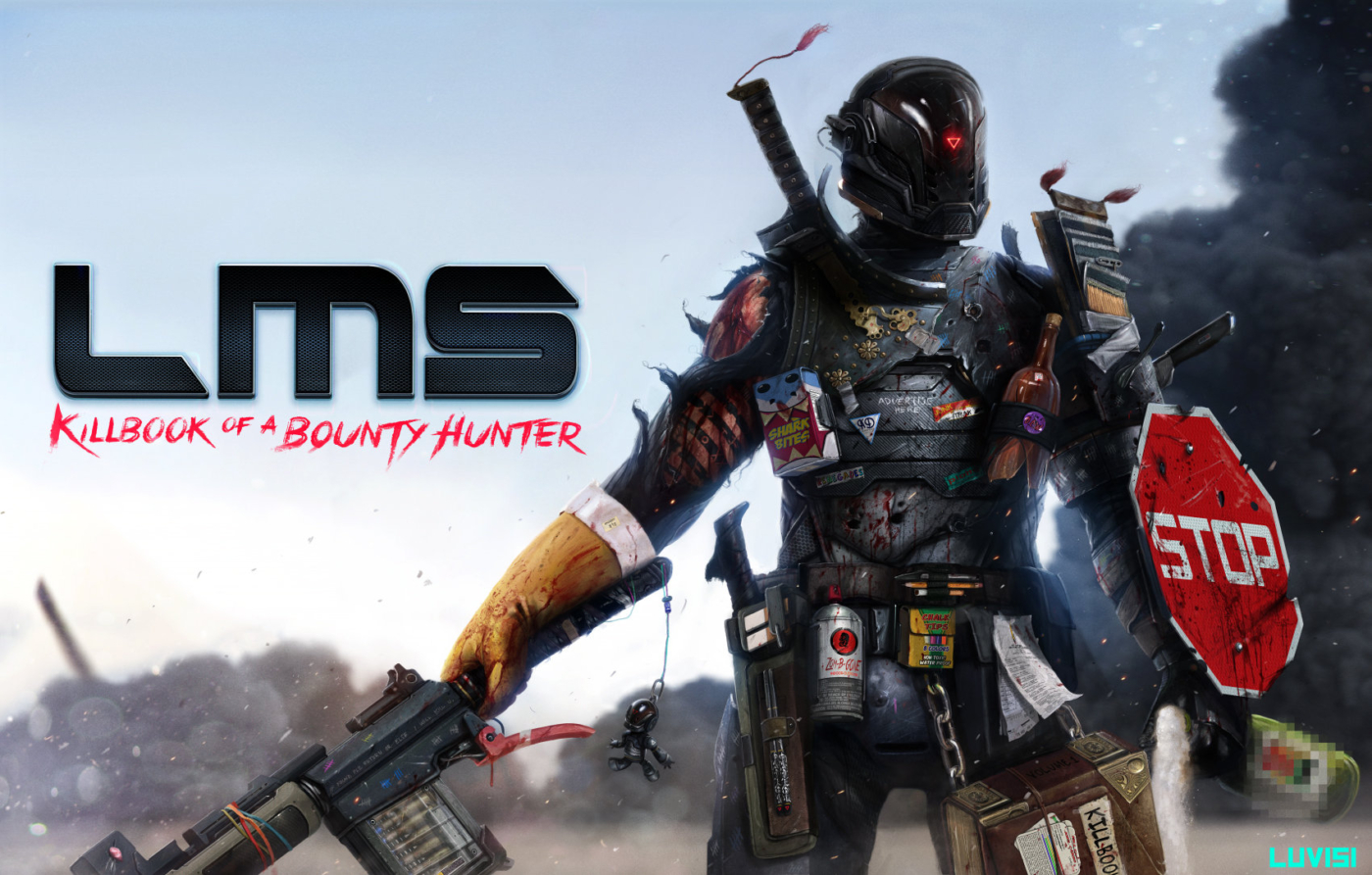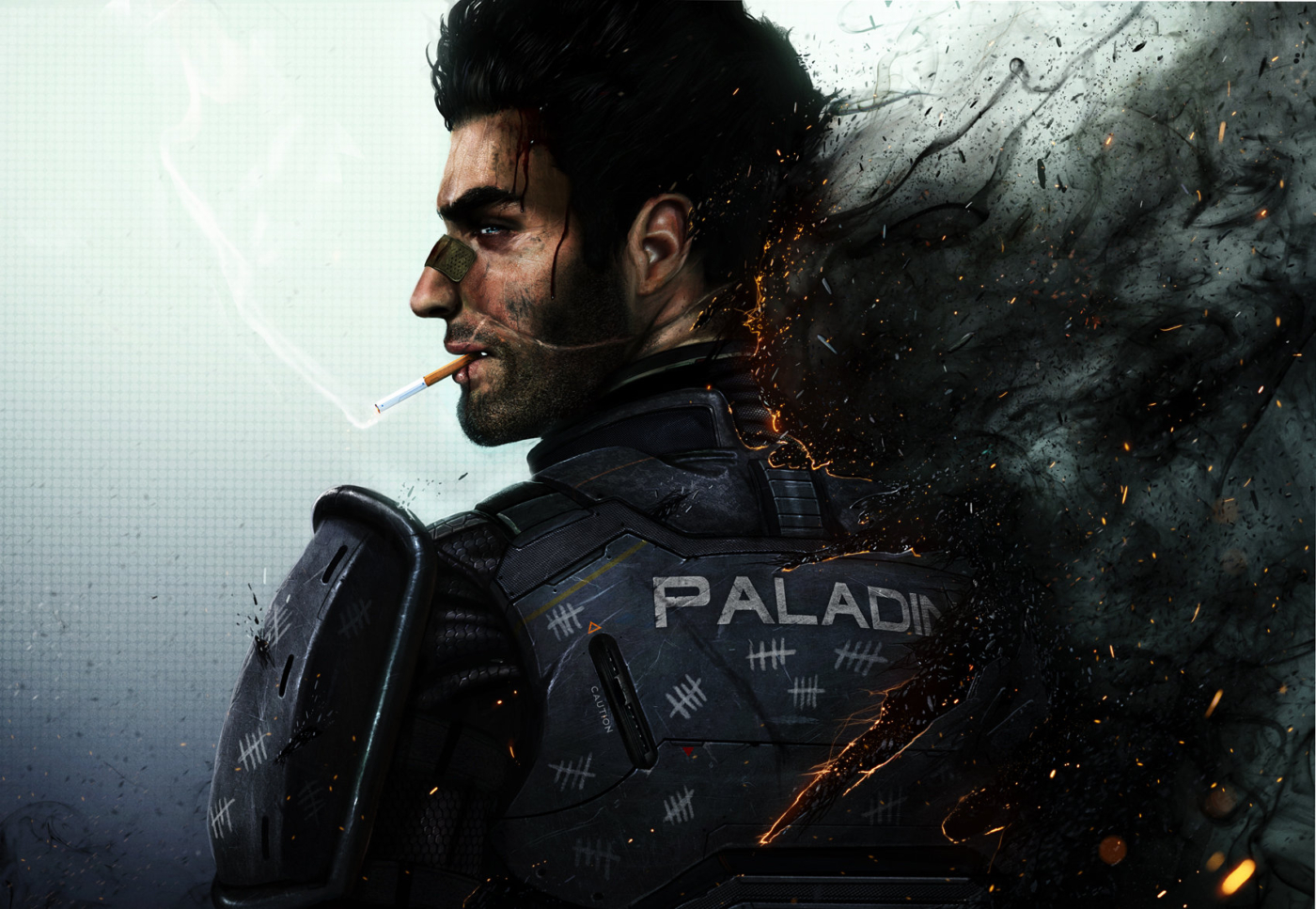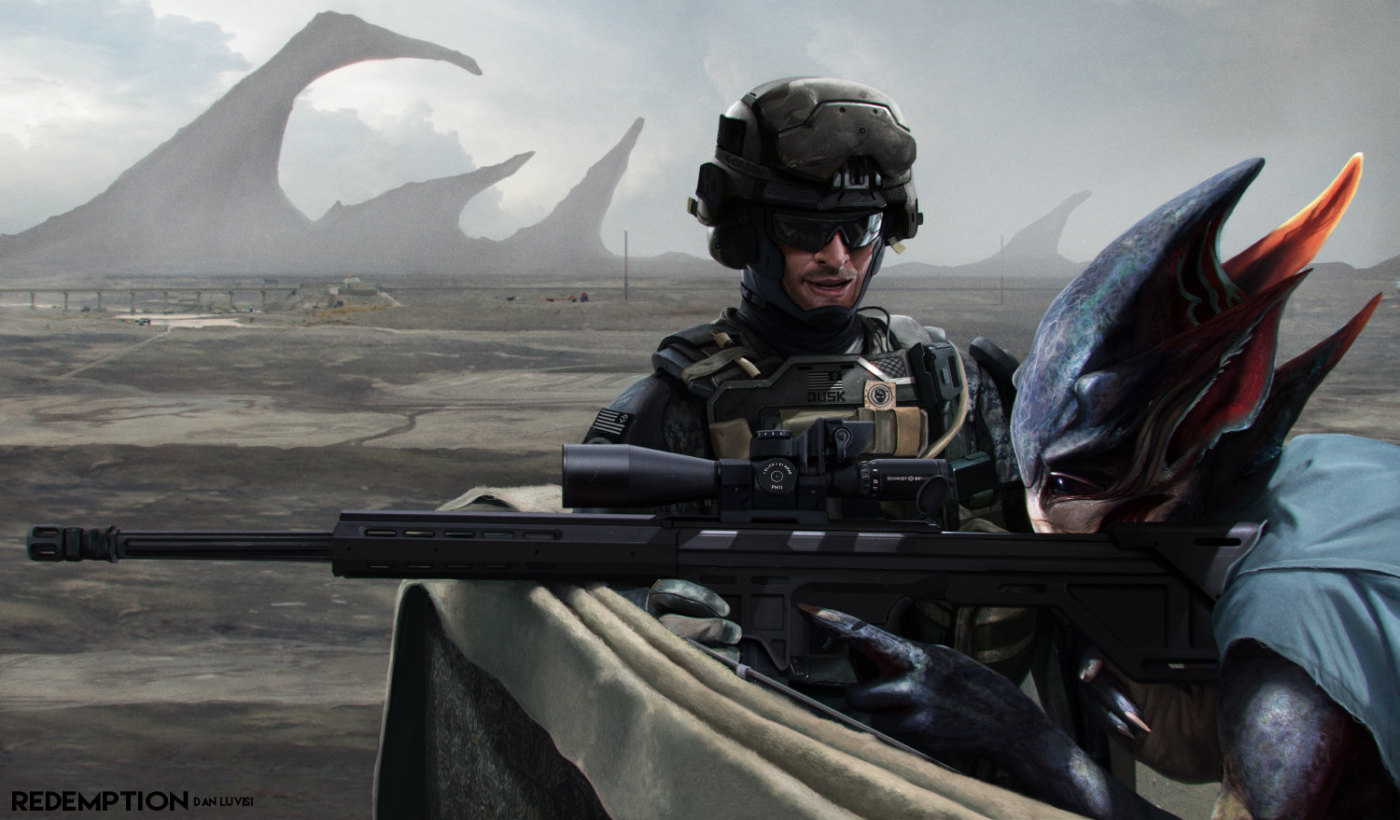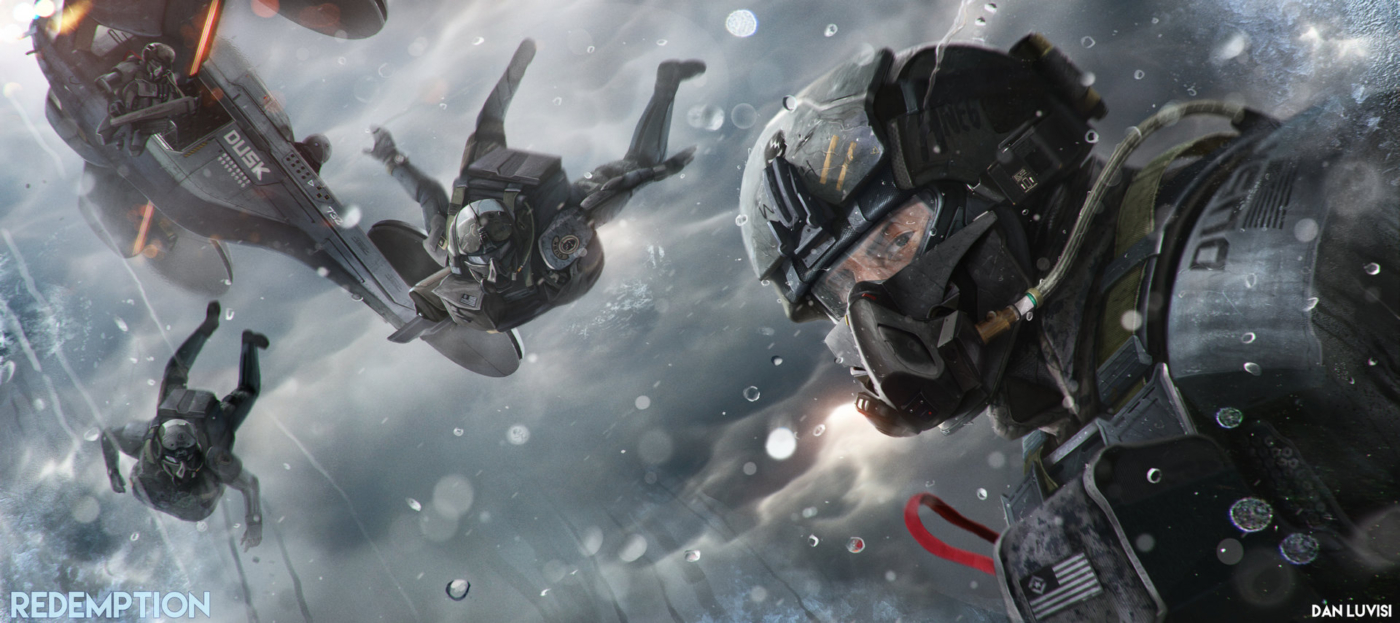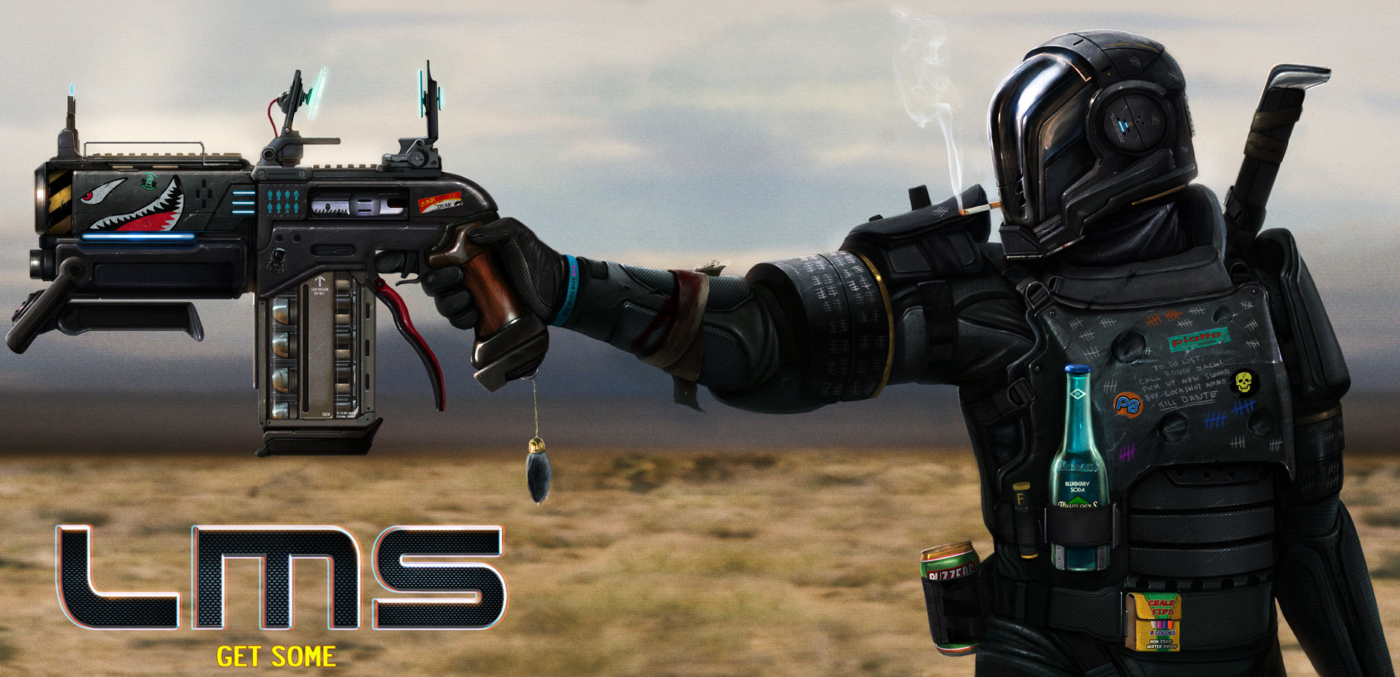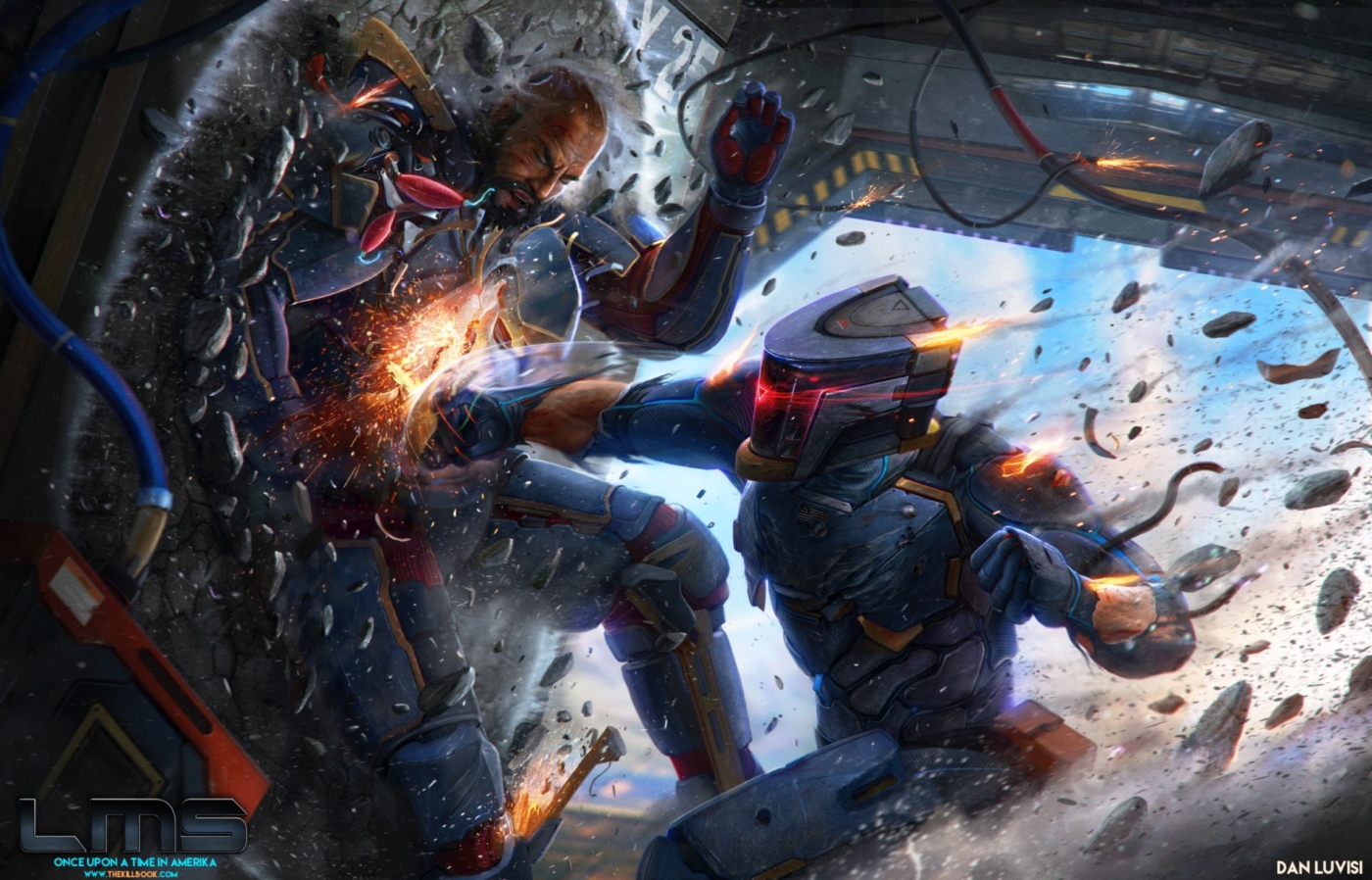 ---
WHAT'S THE MOST IMPORTANT PIECE(S) OF ADVICE YOU CAN OFFER STUDENTS THAT YOU WISH THEY HAD TOLD YOU IN ART SCHOOL?
As someone who didn't go, the best advice I ever received was from my father, and this can be applied to any artist:
Every day you're not working on your craft, someone else that wants it more is catching up with you.  And it's true. I see a lot of talk, and no shop.
ASSUMING THAT THERE ARE NO SPACE-TIME PARADOX'S INVOLVED… IF YOU COULD GO BACK IN TIME 10 YEARS (KNOWING WHAT YOU KNOW NOW), WHAT WOULD YOU TELL YOUR YOUNGER SELF TO DO DIFFERENTLY?
Don't be scared. Be brave, be yourself, don't ever succumb to weak people.
WHAT DOES "SUCCESS" MEAN TO YOU AND, WHAT ARE AT LEAST THREE THINGS YOU NEED TO DO IN ORDER TO ACHIEVE IT?
Working alongside with my friends, and knowing they're all fed and happy.  To achieve it:
1. Keep my mind on the game, stay focused and on target.
2. Don't allow negativity to separate or destroy ones hope.
3. Get back to work.
All images used with permission by the artist. ©Dan LuVisi