Neil Blevins is a veteran concept artist and illustrator with 17 years of experience working in the video game and entertainment industry.
Check out his Portfolio
Be on the lookout for Neil's upcoming book: "The Story Of Inc" coming out this summer, http://thestoryofinc.blogspot.com/ http://www.facebook.com/thestoryofinc
Neils Blevins's current portfolio examples:




In this first part of the interview, we asked Neil Blevins specific questions about what it's like to be a concept artist in the entertainment industry, discuss some of the one-the-job challenges, as well as his educational background. Here's what he had to say:
---
HOW OLD WERE YOU WHEN YOU DECIDED TO COMMIT TO BEING AN ARTIST? WHAT WERE YOUR MOTIVATIONS/ INSPIRATIONS?
When I was 4 years old, I grabbed a screwdriver, hammer, and piece of scarp wood, and on my own carved a detailed ATAT from The Empire Strikes Back, including all the pipes on the side etc. I think after that incident, it was sort of inevitable I'd become an artist. However, it was a tough sell to the family since art isn't exactly known as a stable or lucrative career. Thankfully, my art interests were a little more commercial in nature (film, videogames, etc), so I didn't do the starving artist painting portraits type of thing, I wanted to make spaceship and aliens. I guess I got serious when I switched from Computer science to fine arts in college. Thankfully, not long after I got my first art related job offer, so my switch worked out.

WHAT ARE THE BIGGEST CHALLENGES ABOUT YOUR JOB AS A CONCEPT ARTIST?
In general, the biggest challenge for me (and probably many artists) is figuring out the mind of the client, figuring out what they want to see, and then provide them that.
One misconception I see a lot is that you get to draw/paint/create whatever you want in this industry. This is a job, and your role is to make the artwork that the clients want to see. Your goal is to produce someone else's vision.
Even the greatest artists or directors have to answer to whomever is paying for the project. Sure, you get to inject as much of your own vision as you're able, but your first goal is to make the client happy. Which is one reason I really recommend finding some way to do your own personal artwork on the side, so you have at least a little area where you are your own client, and you can focus on something that's 100% yours.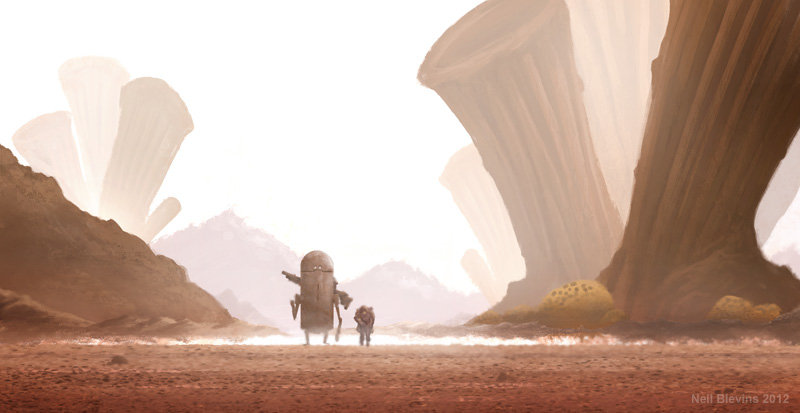 CAN YOU SHARE A PERSONAL STORY, ABOUT A HARD LESSON THAT YOU LEARNED, THAT COULD HAVE BEEN AVOIDED, HAD YOU BEEN BETTER INFORMED?
Health is probably one of the biggest. As you get older, stuff like stress, late nights, being worried about the project you're on, this all takes a toll on you. And that can lead to very serious health problems. Like life and death issues. No project, no role, nothing the entertainment industry can provide is worth crippling yourself over. So work hard, but remember that you are not a machine, and take care of yourself. I have found Yoga and meditation for example to be excellent ways of reducing stress and doing something away from the computer.
DID YOU STUDY OR TAKE ADDITIONAL CLASSES, OUTSIDE OF SCHOOL? IF SO, HOW FREQUENTLY? ARE THERE ANY CLASSES YOU TOOK WHICH SURPRISINGLY HELPED YOU IN THE LONG RUN MORE THAN YOU THOUGHT THEY WOULD?
I found it important to try out a lot of different sorts of art. I did etching, I did screen printing, I did sculpture, art history.
Don't just limit yourself to one technique or subject when you're learning, try anything and everything that involves producing an image, all of those ideas and styles can help you find your own unique voice.
As for surprising classes, I did find a little computer science to be helpful, it helps me talk to people developing the tools that I use to make my art more effectively.
IN THIS DAY AND AGE OF INEXPENSIVE AND EASILY ACCESSIBLE ONLINE TRAINING MATERIALS, HOW VALUABLE IS GETTING AN EDUCATION FROM A UNIVERSITY OR COLLEGE? 
A formal education still has several advantages. One many people don't think about is work visas. If you are not working in your own country (which is often), you will need a work visa, and despite what you may think, not every company will be able to easily get you one. If you have a degree in your field, a lot of work visas become easier to get. I have seen before companies not hire someone because their work visa situation is too complicated. Help reduce that complication as much as possible. Another big advantage of a school is that you are in a class with other people who want to do the same thing you want to do. You will learn a lot from these people, possibly more than you'll learn from even the teacher. They will teach you, inspire you and push you in an immersive way that online teaching really can't. And these other students will be excellent contacts who may help you land a job later on. So while you can be self taught at home, a school can still be very helpful.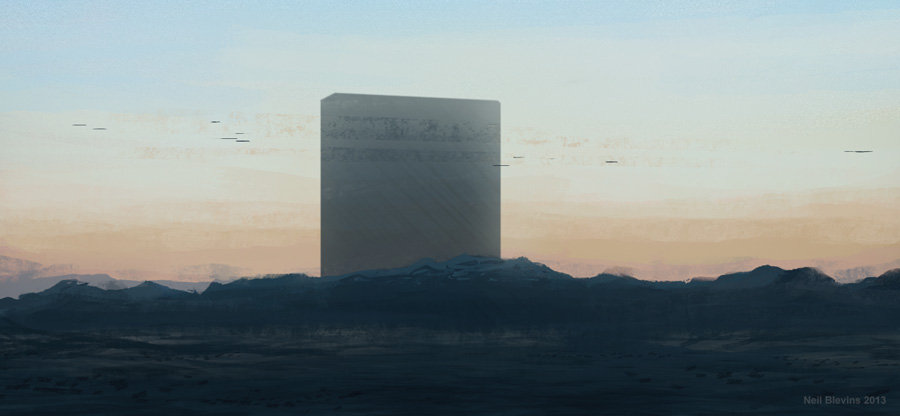 DID YOU HAVE ANY OUTSIDE HELP PUSHING YOU ALONG WITH YOUR TRAINING? FROM A MENTOR, PASSIONATE TEACHER? FAMILY? FELLOW STUDENT?
I am in general a very self motivated person, no one pushed me towards art, it was something that I'm just super obsessed about. But I certainly had help along the way.
For example, I attended a semi-private art class since age 6, the teacher, Canadian wildlife painter Renate Heidersdorf, was integral in teaching me a lot about art. And once I got into the industry I have learned so much from the people I have worked with.
---
This concludes Part 1 of our interview with Neil Blevins.  In Part two, we discuss with Neil his Dos and DONTs of portfolio building, how he branded and marketed himself in the beginning, and much more. All images used with permission by the artist. ©Neil Blevins