Neil Blevins is a veteran concept artist and illustrator with 17 years of experience working in the video game and entertainment industry.
Check out his Portfolio
Be on the lookout for Neil's upcoming book: "The Story Of Inc" coming out this summer, http://thestoryofinc.blogspot.com/ http://www.facebook.com/thestoryofinc
Neils Blevins's current portfolio examples:





If you haven't already, be sure to check out Part One of this interview, where we asked him specific questions about what it's like to be a concept artist in the entertainment industry, discussed some of the one-the-job challenges, as well as his educational background.  Here, in Part Two of this interview, we ask Neil Blevins specific questions about building his portfolio, marketing himself in the industry and more. Here's what Neil Blevins had to say:
---
HOW DID YOU STRUCTURE THE PORTFOLIO THAT LANDED YOU YOUR FIRST GIG? CAN YOU DESCRIBE THE TYPE OF WORK YOU HAD IN IT? WHAT STUDIO/ CLIENT WERE YOU APPROACHING-
So I started just as the internet was becoming a thing— In fact, it was CompuServe, and I participated on a number of forums there showing my artwork, not to get a job specifically (I was still in school), but more as a way to participate in the community, and get feedback as I tried out new digital tools. I would post still images, usually sci-fi, some robot or landscape, using 3D software and then hand painted in Photoshop over top. Then one day, Tim Miller from the company Blur in Venice CA, approached me online and said to keep them in mind once I finished school, they may be interested in hiring me. So in fact, my first job didn't come from any sort of full portfolio, it just came from me participating in an online community.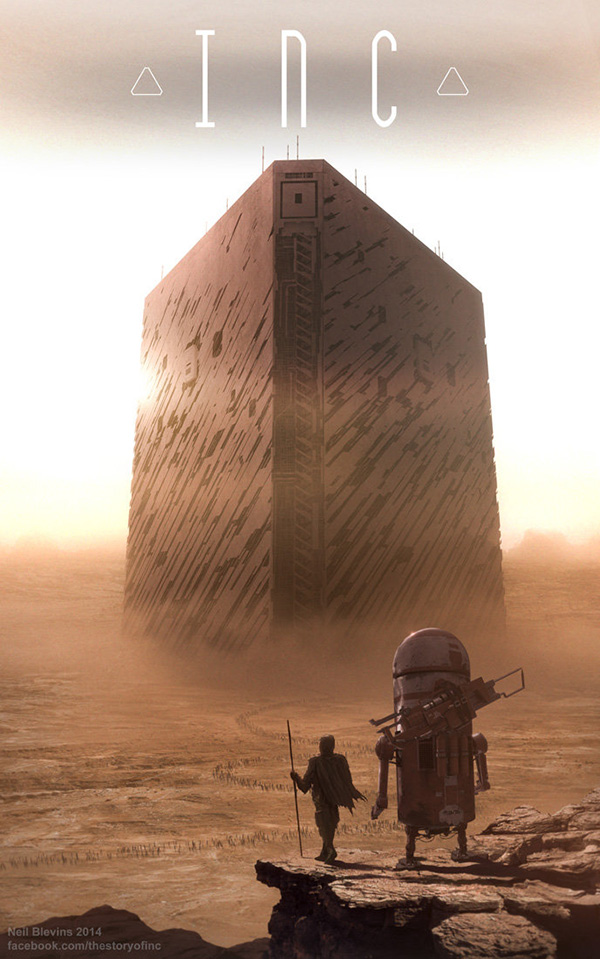 IF YOU WERE JUST STARTING OUT TODAY, AS AN INTERMEDIATE DIGITAL ARTIST, WHAT TACTICS WOULD YOU EMPLOY TO LAND A GIG INTO THIS INDUSTRY?
There are many many ways to get your artwork seen by the world at large. I'd certainly start with an online portfolio, say at Art Station or the like. I'd heavily participate in online communities, so people get to know you and your skills. While I haven't done this much, if starting out, I'd also participate in real life events, where professional artists do workshops and such. Not only is it a great learning opportunity, but also a great place to network, and show people your work in real life.
WHAT QUALITIES DO YOU ASPIRE TO THAT DISTINGUISHES YOUR ARTWORK FROM OTHER ARTISTS? WHAT LED YOU TO DEVELOP THOSE QUALITIES? . WHAT ADVICE DO YOU HAVE FOR ARTIST WHO WANT TO OBTAIN A "STYLE" TO THEIR LOOK.
I didn't plan on having a style, but I've made enough images it just kinda happened. My style usually includes a single figure or main focus, dramatic lighting, for the most part a single color palette, and a misty environment. I love making robots, when I make them, I try and focus on a single bold shape, with then tons of tiny details.
My style just came from me making image after image after image that interested me, and eventually a naturally gravitated towards a certain look.
But I am always trying to push that look as well in subtle ways. Most recently, I am trying to introduce more dramatic camera angles and a little more color complexity than a single color theme. In general, I don't suggest trying to make a style, they usually grow organically from repetition, but if you do want to work at it, take some of your favorite artists, break down what elements you enjoy the most in their work, and then try and incorporate those things into your own work.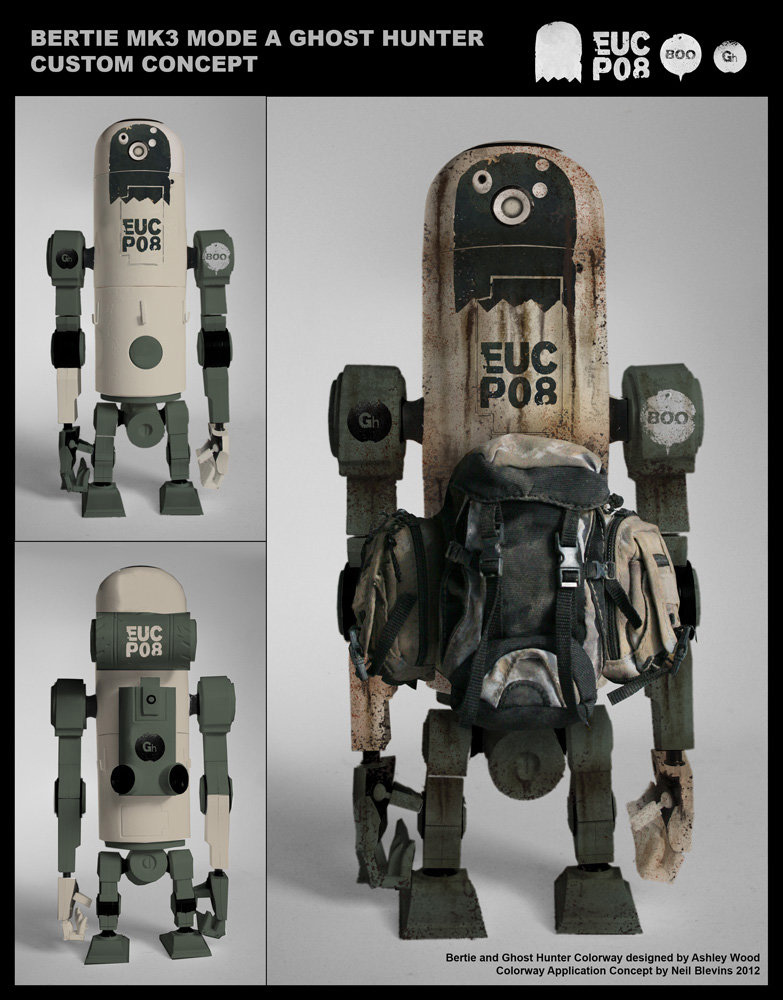 ---
This concludes our interview with Neil Blevins. If you would like to read more, be sure to check out his Words Of Wisdom.  All images used with permission @Neil Blevins.